Bank of Industry has confirmed sponsorship of the Lagos International Festival of Animation, LIFANIMA as OFFICIAL PARTNER.
THE FESTIVAL will hold on Tuesday October 31 and Thursday November 2, 2023 at the Alliance Francaise,Mike Adenuga Centre, Ikoyi Lagos.
The annual animation film festival is presented by USP Brand Management, in collaboration with the Lagos State Ministry of Tourism, Arts and Culture, and the Embassy of France in Nigeria.
LIFANIMA is endorsed by the Lagos State Film and Video Censors Board, LSFVCB.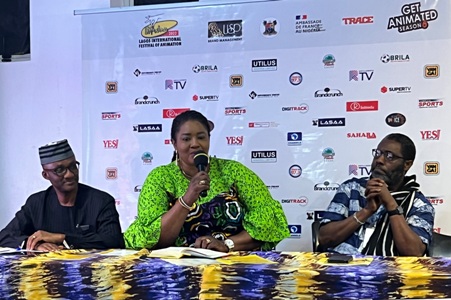 Submission of entries closedJuly 31, 2023 with a total of 1088 entries from 111 countries, including 24 African countries. This is the highest participation of African countries since the festival started in 2016, LIFANIMA organizers, USP Brand Management have announced.

"We are highly excited by the steady growth of this festival and the amazing potential of African animation for which LIFANIMA provides an amazing platform", says Muyiwa Kayode, Festival Director and Creator of the multiple award-winning animation series, TURTLE TAIDO.
The festival will feature Screening of Selected Works, Award Presentation, Networking and Entertainment, and will attract Animators; local and foreign, Film makers, Investors, Financial Institutions, Advertising agencies, Musical Video Producers, Media Practitioners, Digital Marketing professionals, Government agencies, Information Technology companies/manufacturers and the general public.
This article was written by O Lekan Babatunde and was copied from www.brandcrunch.com.ng
Comments
comments
Other Articles